Over the last few months in Guangzhou, China, I have had the opportunity to try some unique Cantonese food from all over the city. Some of them are well known dishes internationally, while some are rather exotic cuisine that are only popular locally. I will be introducing a few of them here in my blog from my personal tasting experience.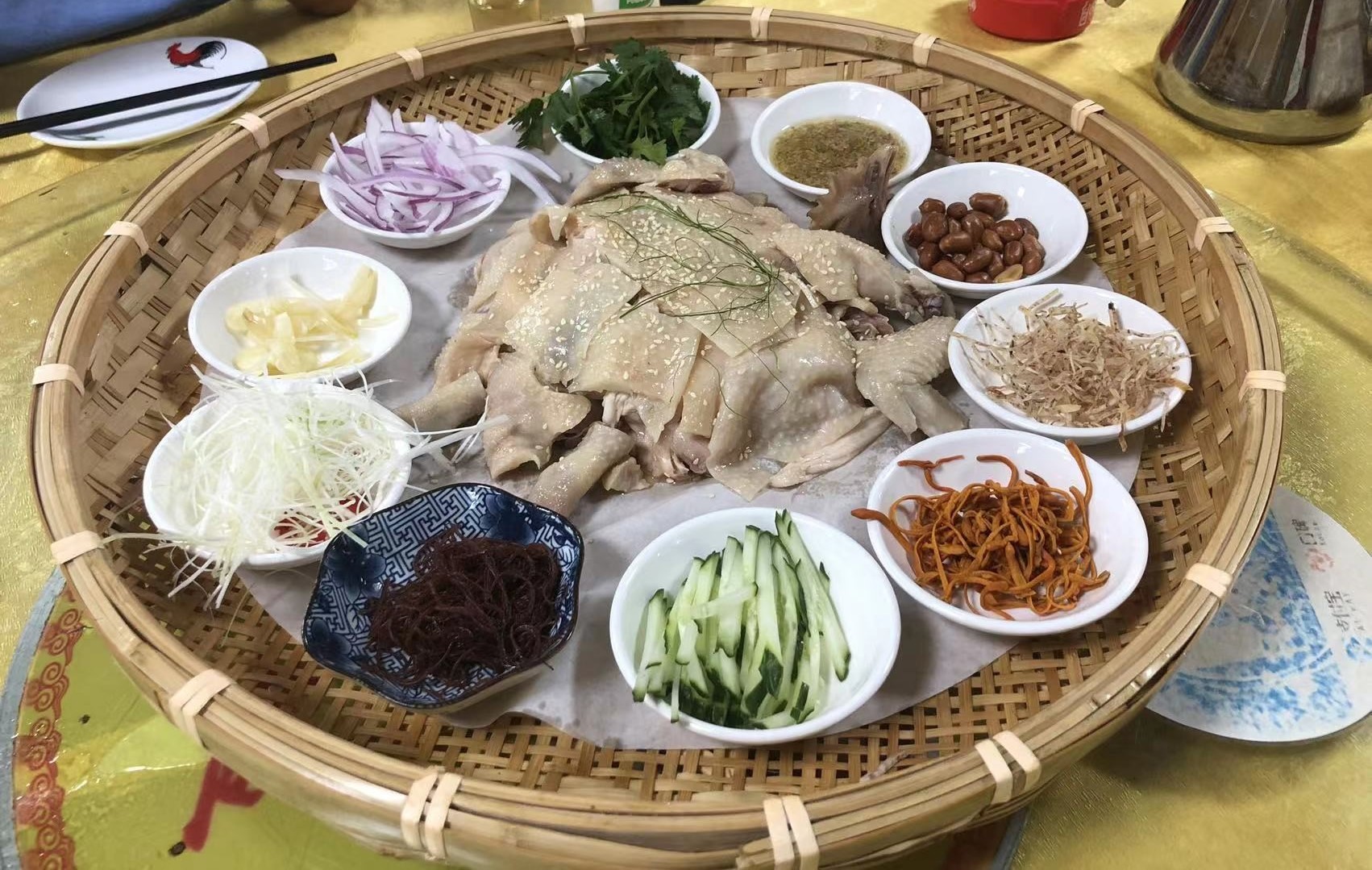 The first on the list is the famous "white cut chicken" (白切鸡). The marinated chicken is steamed, cut up, and served plain with the skin and bones. It is generally accompanied by an assortment of condiments, the most common and delicious one being the geung yung (姜蓉). It is a traditional Cantonese ginger paste made with ginger, minced garlic, scallions, salt, and hot oil. Other optional condiments include cilantro, peanuts, seaweed, and mushroom.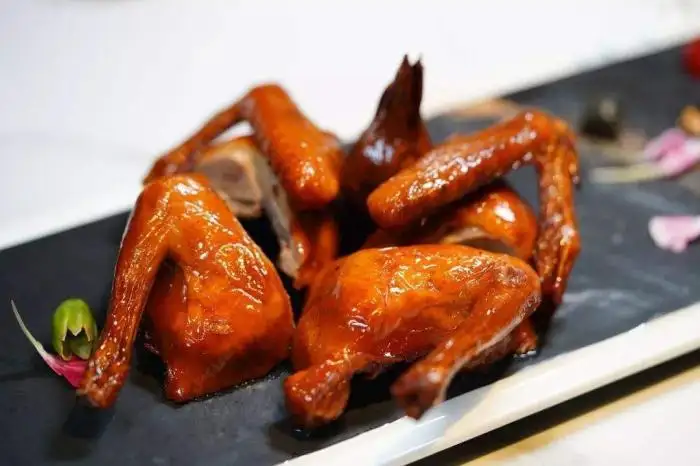 The next on the list is none other than the "braised pigeon" (红烧乳鸽). Contrary to its name, it is actually pigeon deep fried in seasoned oil until the exterior turns golden. What makes this dish one of my favorite Cantonese dishes of all time is that the pigeon smells incredibly aromatic, the skin is crispy and flavorful, and the meat tastes particular juicy and tender.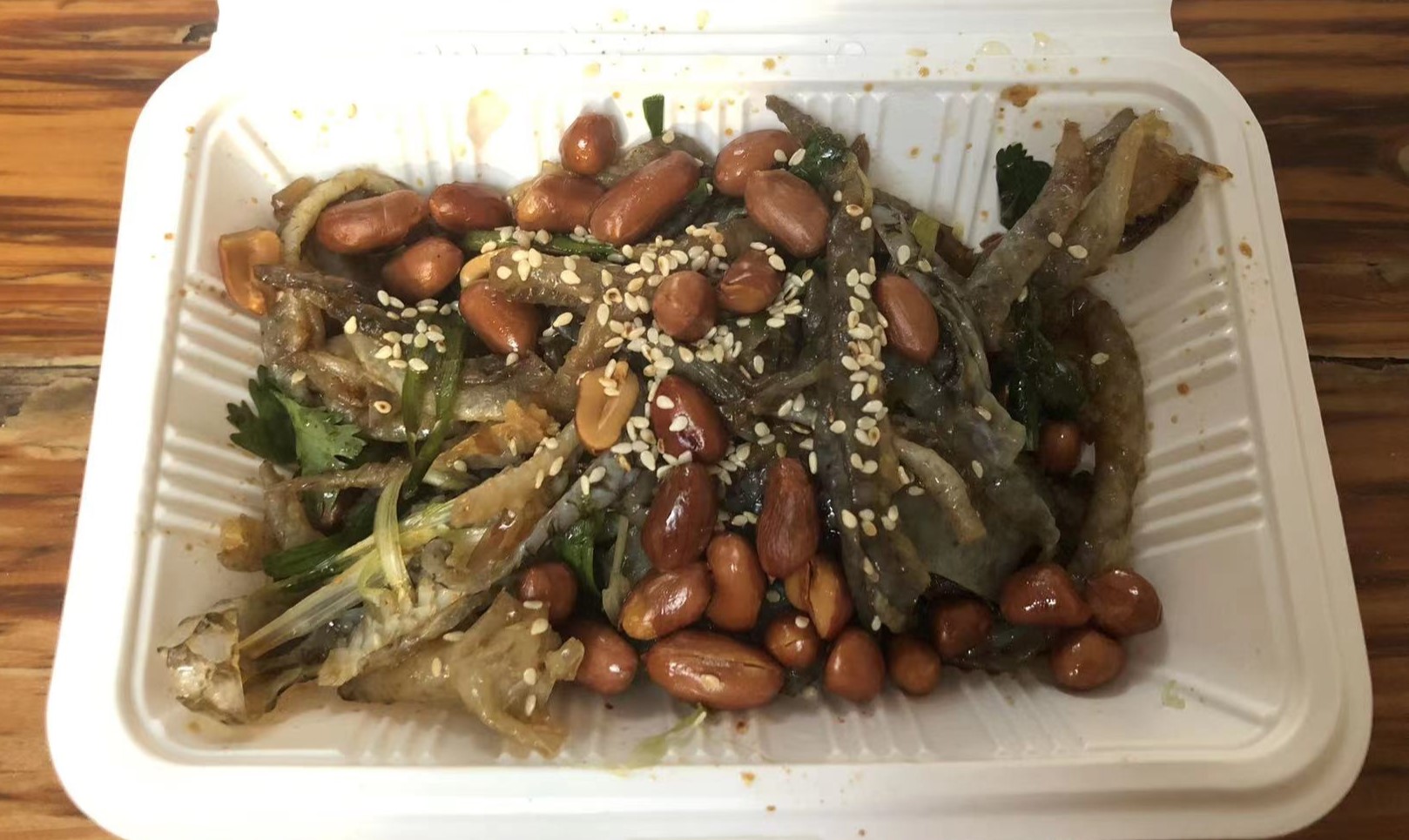 Now, we are gradually getting to food that are more exotic and perhaps even slightly peculiar to foreigners who are not familiar with Cantonese cuisine. One example of this is the "fish skin salad" (凉拌爽鱼皮) from the famous street food casual restaurant Chan Tim Kee (陈添记) located near Shangxiajiu (上下九) Pedestrian Street in the old town of Xiguan (西关). The skin from mud carp or dace fish is removed and frozen before mixing with peanuts, coriander, seasame, and soy sauce. It is an appetizing afternoon snack.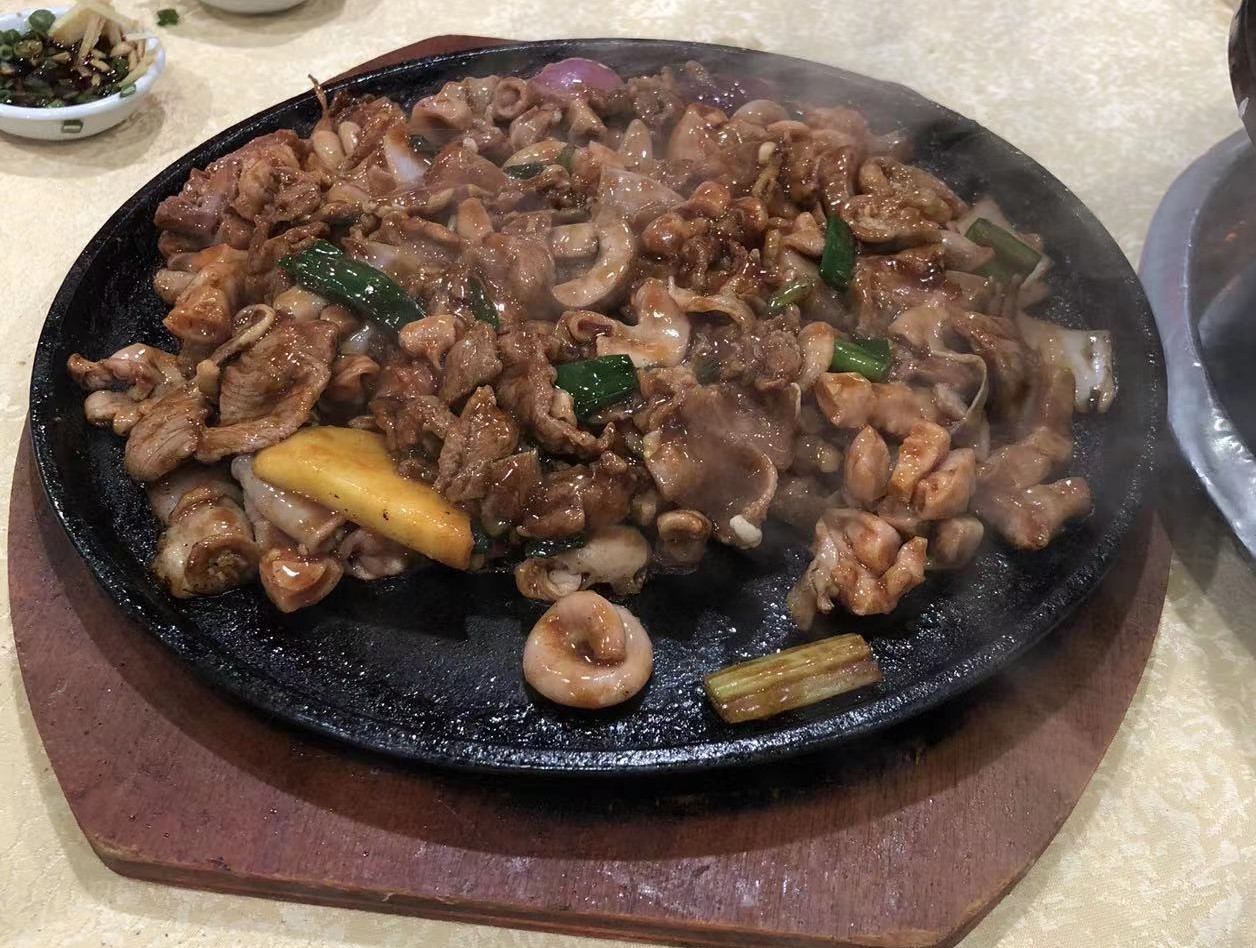 The "Pork offal" (猪杂) is an extremely common ingredient in Cantonese cuisine. You can find it in soups, stews, congees, noodles, steamed vermicelli rolls, rice, cooked alongside sauteed vegetables, or simply by itself. The picture above shows a popular way of preparing pork offals in many of Guangzhou's late night restaurants. The offals are fried on a sizzling hot pan with soy sauce, scallions, onions, and sliced ginger during the cooking process for seasoning purpose. It is also an excellent alcohol pairing.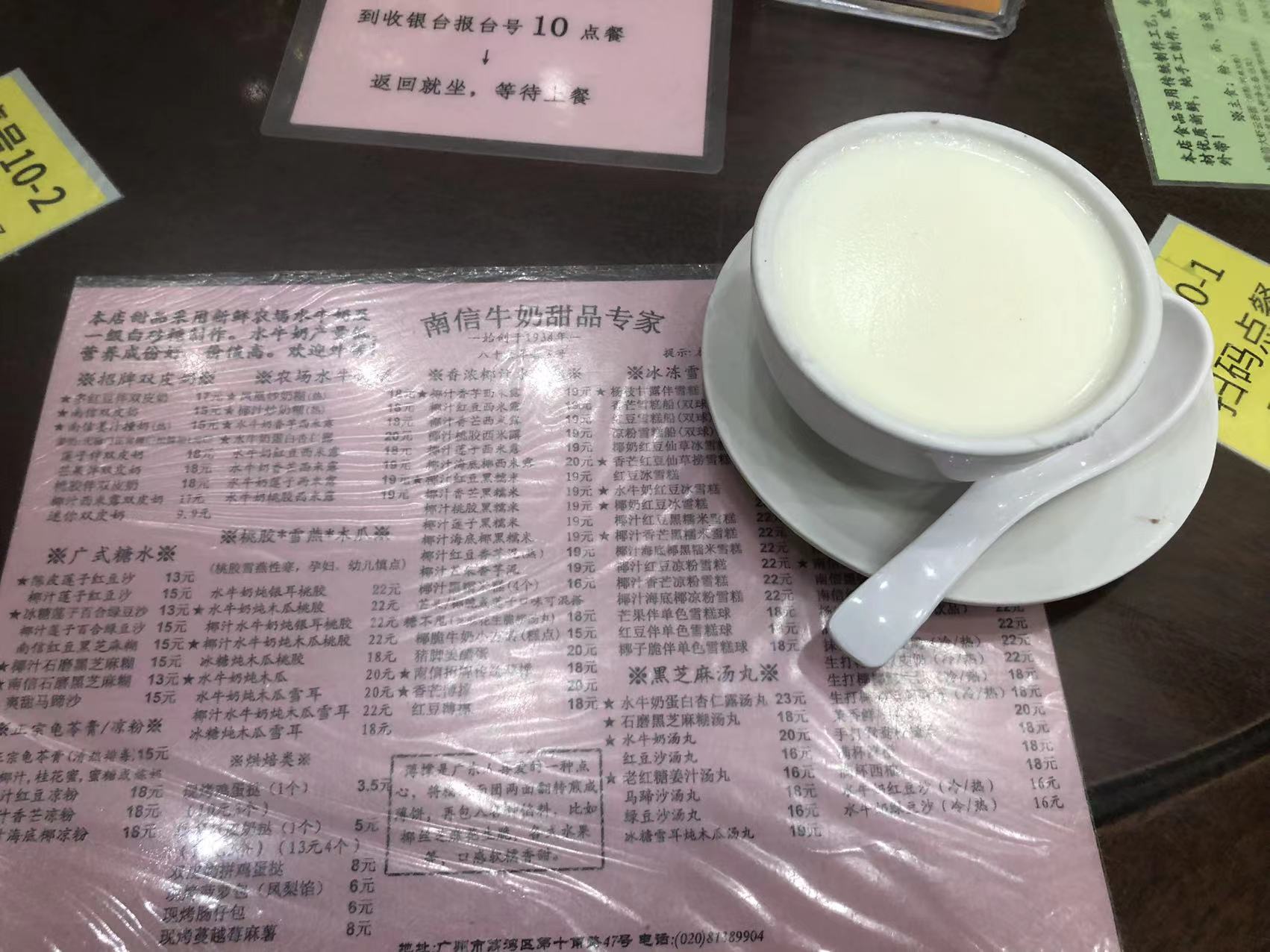 Last but not least, the "double skin milk" (双皮奶), a famous Cantonese dessert made out of milk, egg whites, and sugar. It has a smooth taste similar to Italian milk custard although "double skin milk" is served hot. The name "double skin" comes from the fact that dessert is cooled twice, once after the milk is finished boiling, and again after addiing egg whites and sugar to allow the milk to curdle.
Thank you for reading my blog. Stay tuned for the next part where I will continue showcasing more delicious and iconic Cantonese food and drinks in the future.